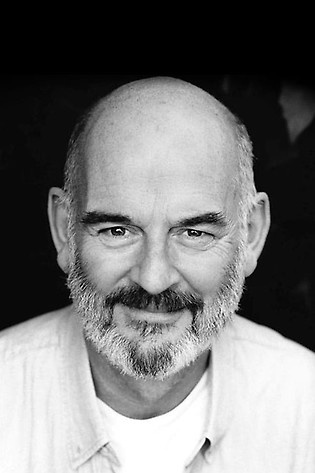 Richard trained at the E15 Acting School (1967–70).

Repertory Theatre at Oldham and Lincoln., Theatre Royal Stratford East, Birmingham Rep, Nottingham Playhouse, New Victoria Theatre Stoke on Trent, Newcastle, Leicester Haymarket, Greenwich, Colchester, Young Vic London, Salisbury, Bristol, Derby and Cheltenham.

Richard was in the London West End production of 'Happy as a Sandbag'.

Richard has a lot of experience in touring theatre work, namely Pentabus, Bristol Express, Monstrous Regiment and Shared Experience.

Fringe Theatre appearances with The Combination, Soho Poly Theatre and Traverse Theatre.
He has worked at the Edinburgh Festival in several productions including "Wolf" and his one-man show called 'RIP Maria Callas.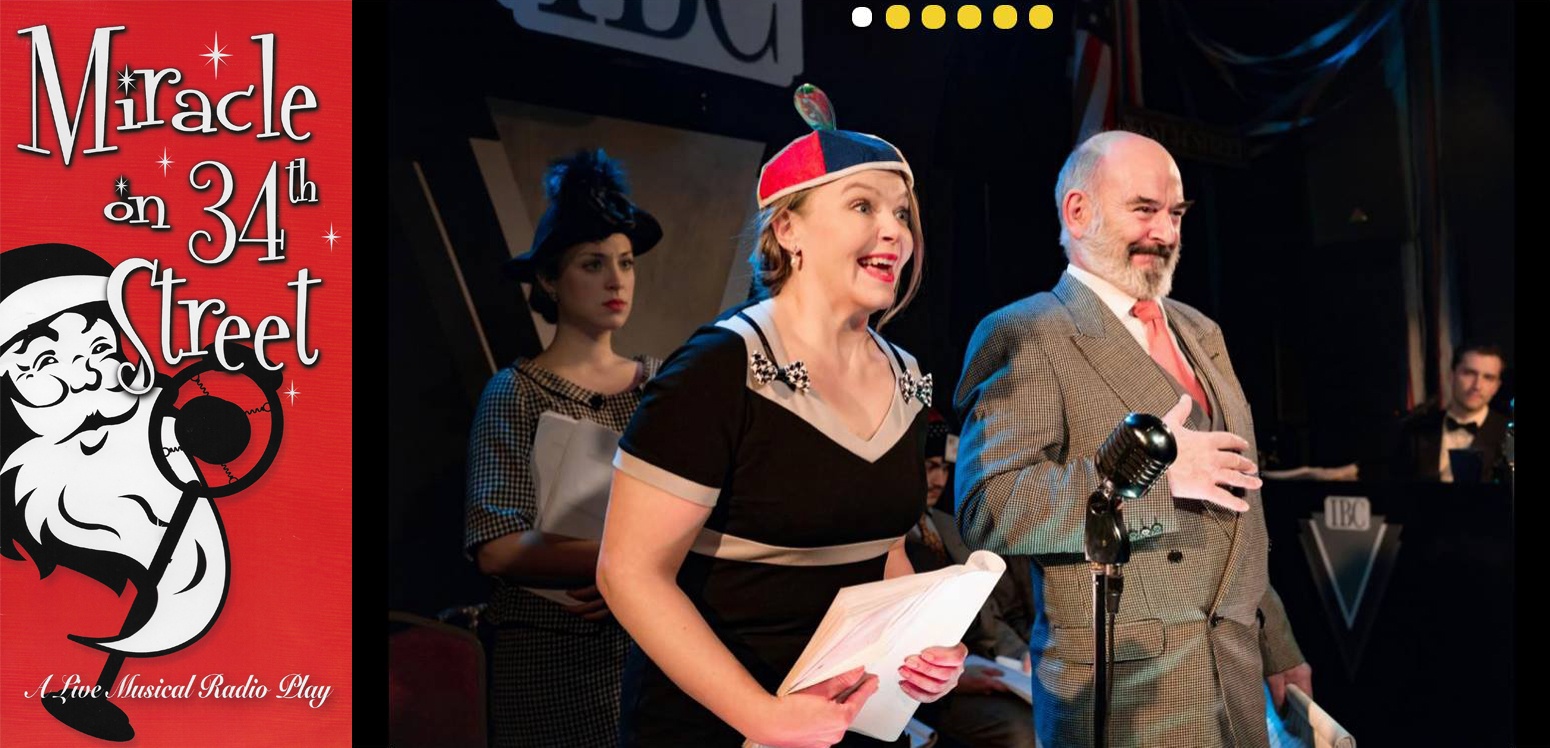 The Bridge House Theatre London SE20

27 November to 23 December 2017

Produced by Rob Harris for Climar Productions & Bridge House Productions, SE20 Ltd. Adapted by Lance Arthur Smith . Directed by Guy Retallack .
Richard played: Kris Kringle & Sir Vincent Corbyn Stevens


The show is framed as a radio play within a play, with the six actors seated in a row at the back of the stage. Set in a recording studio the cast shares two microphones at the front, but this does not cause the performers to become static. In fact, their ability to weave around each other and perform energetic numbers around the microphone stands is what makes the show so uniquely entertaining.

Great reviews for the Show
3 Off West End Nominations : "Best Musical", "Best Director" and Best "Musical Direction" Guardian Pick of the Week 'A genuinely heartfelt production which is charmingly inventive throughout. Wonderfully imaginative... this production really melts the heart and leaves you beaming with happiness.' Love London Love Culture "Richard Albrecht's Kris Kringle will warm the cockles of your heart." "As our main man, Kris Kringle, Richard Albrecht is fantastically mystical and magical... I began to believe he really is Santa! The tight-knit cast work brilliantly together and its joyous to watch them perform." "Richard Albrecht's portrayal of Kris Kringle is absolutely spot-on I refuse to believe he isn't actually Santa Claus"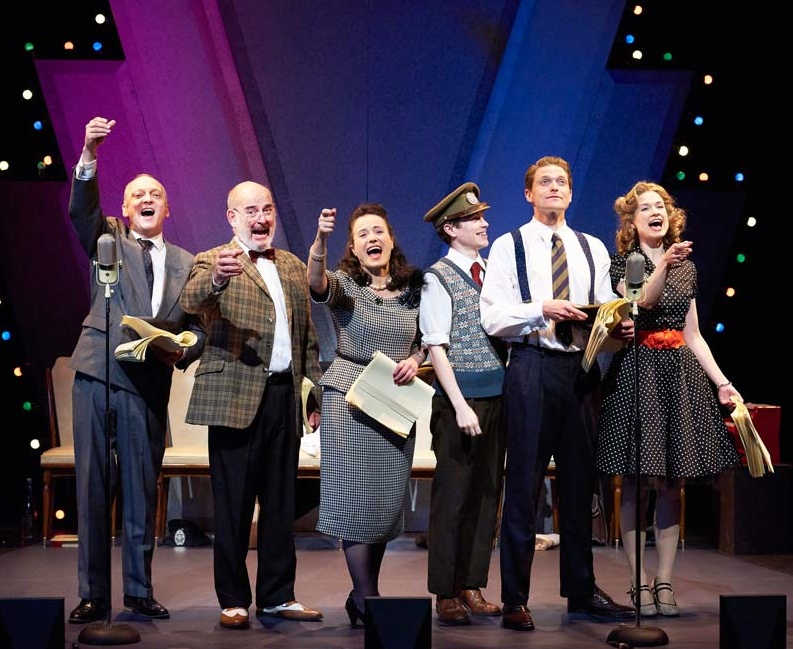 9 June to 21 June 2015 and 7 October to 6 December 2015
Seabright Productions / Climar Productions.
BRIDGE HOUSE PRODUCTIONS SE20 (Original Producer)
Written by Tony Palermo Directed by Guy Retallack
Richard played: Clarence and Uncle Billy Clarence AS2 (Angel Second Class) who helps the hero appreciate his life. Uncle Billy who loses the business's $8,000 on his way to bank it.

THIS PRODUCTION OF "IT'S A WONDERFUL LIFE" WAS ADAPTED FROM THE FRANK CAPRA FILM BY TONY PALERMO. The iconic story of idealist George Bailey, whose dreams look set to be dashed by small-town scandal and big business. Alone on a bridge, he decides that everyone would be better off without him… or would they? It falls to hapless guardian angel, Clarence, to try and save him. The magical story of Frank Capra's iconic film is retold as a radio play, complete with sound effects created live on stage. A loving tribute to the golden era of the wireless.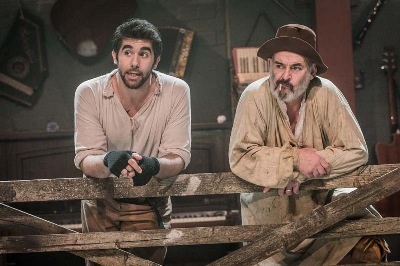 Southwark Playhouse
18 September - 18 October 2014

Peter Huntley Productions and W14 Productions

Written by William Shakespeare

Directed by Derek Bond

Richard played Adam and Corin.

Adam is the faithful servant of the family of Sir Roland de Boys.

Corin is the worldly-wise shepherd in the Forest of Arden.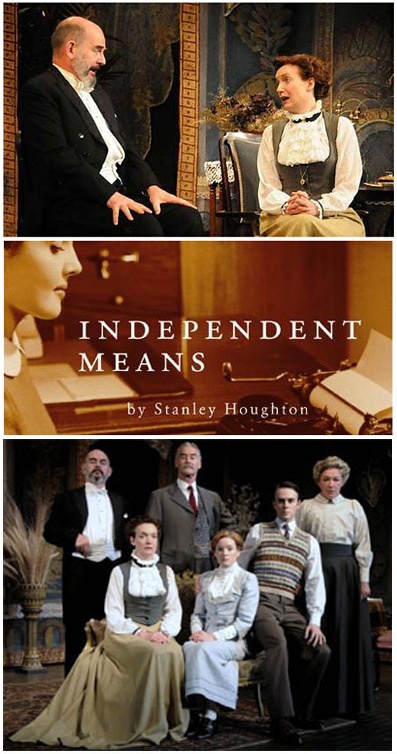 24 Oct - 22 Nov 2008
The Library Theatre, Manchester.

Written by Stanley Houghton.

Directed by Chris Honer.

Richard played Samuel Ritchie

2008 marked the centenary of the opening of the Gaiety Theatre on Peter Street by Annie Horniman, a key landmark in the history of theatre in this country. As a tribute to Annie Horniman, the Library Theatre presented Independent Means, a comedic gem from Stanley Houghton, author of Hindle Wakes, who was one of the leading members of the 'Manchester School' of famous playwrights of the early 20th century. Independent Means was considered ground-breaking in 1909, and its mix of feminism and romance, allied to Houghton's razor-sharp wit, makes it as relevant today, over 100 years after it first saw the light of day.

The plot: Edgar Forsyth, the public school-educated son of respected northern gent John Craven Forsyth, returns early from honeymoon with his wife, Sidney. At the same time, his father's business interests are not providing him the income they once did - can Sidney seize on it as her opportunity to become the family breadwinner and become a women of independent means? Richard played (Samuel Ritchie ) a wholesome Edwardian self-made working class businessman, who steps in and saves the once wealthy upper class Forsyth family from certain financial ruin. He also engineers the circumstances that enable the newly-weds Edgar and Sidney to get back together after their family breaks down over Sidney's modern principles and bankruptcy.